David Lee King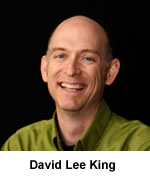 David Lee King is the Digital Services Director at Topeka & Shawnee County (Kansas) Public Library, where he plans, implements, and experiments with emerging technology trends. He speaks internationally about emerging trends, website management, digital experience, and social media, and has been published in many library-related journals. David has worked in libraries since the mid 1990's, and is a 2008 Library Journal Mover and Shaker. His newest book is Face2Face: Using Facebook, Twitter, and Other Social Media Tools to Create Great Customer Connections. David blogs at DavidLeeKing.com.
David's sessions:
Digital First: All Library Planning Starts with Digital
Wednesday, September 15, 10:00 - 11:30am
Register here
Emerging Tech Trends for 2021 and Beyond
Thursday, September 16, 1:00 - 2:30pm
Register here
Laura Solomon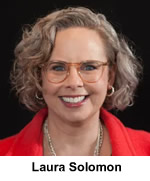 Laura Solomon, MCIW, MLS is the Library Services Manager for the Ohio Public Library Information Network and a W3C-certified front-end web developer. She has been doing web development and design for more than twenty years, in both public libraries and as an independent consultant. She specializes in developing with Drupal. She is a 2010 Library Journal Mover & Shaker. She's written three books about social media and content marketing, specifically for libraries, and speaks nationally on both these and technology-related topics. As a former children's librarian, she enjoys bringing the "fun of technology" to audiences and in giving libraries the tools they need to better serve the virtual customer. Laura blogs at What Does This Mean to Me, Laura?.
Laura's session:
Free Online Tools to Increase Your Workflow & Productivity
Wednesday, September 15, 1:00 - 2:30pm
Register here
Amanda Sweet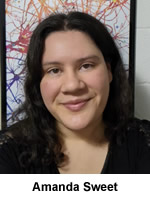 Amanda Sweet is the Technology Innovation Librarian for the Nebraska Library Commission, and since 2017 has been presenting monthly episodes of "Pretty Sweet Tech" as part of the NCompass Live webinar series. Working with nearly 250 libraries across Nebraska, she helps connect communities with technology that can make a difference in people's lives. Her job includes providing training and technical assistance on library WordPress websites and makerspace equipment, offering Digital Skills consultations to help libraries assess the needs of their community and choose the tools that are most likely to positively impact the community, and developing tech-related library services and outreach opportunities to improve local business and economic development efforts.
Amanda's session:
Video Production: Tools, Tips and Tricks
Thursday, September 16, 10:00 - 11:30am
Register here