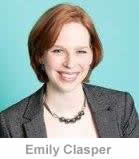 Emily Clasper
Since 2003, Emily has worked with a wide range of libraries across the country, offering a unique skill set as a librarian, technologist, speaker, trainer, consultant, and certified Project Management Professional (PMP®). A leader in the profession and Library Journal Mover and Shaker (2012), she has served as a Councilor at Large for the American Library Association, member of the ALA Intellectual Freedom Committee, and member of numerous other ALA and NYLA committees.
Most recently, Emily has entered the world of academic libraries, joining the University of Rochester's River Campus Libraries as their Director of Service Strategies. This comes on the heels of 13 years working with the 56 public libraries of Suffolk County, NY as the Training and Operations Manager for their shared ILS.
Emily's sessions:
Technology Training for Non-Techies
Wednesday, September 23, 10:00 - 11:30am
Register
Change is a Constant: Technology, Service, and Constant Change
Thursday, September 24, 1:00 - 2:30pm
Register
Kris Turner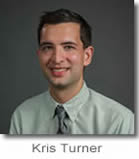 Kris is the Assistant Director of Public Services at the University of Wisconsin Law Library where he oversees the Reference and Circulation departments.
Kris previously worked as a Technology Librarian, where he was responsible for investigating and adopting new technology tools for library use and training staff and patrons on the best tools for research, productivity and organization. He has spoken at numerous national and local conferences about technology, generational management, library workflows and more.
Kris' sessions: